Welcome to Year 5 and 6 > Oak Class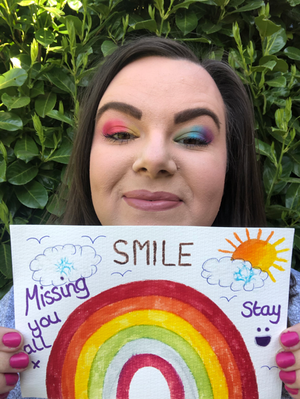 WELCOME TO THE OAK CLASS PAGE
This term we are very excited to be learning about 'Inventors and their inventions.' We will be learning about Thomas Edison, Alexander Graham Bell, Leonardo Da Vinci, Benjamin Franklin and Isaac Newton. We will be exploring their inventions and how they changed the world with them. We will also be considering whether some inventions such as nuclear power, electricity and hydro-energy have had a positive or negative impact on the world and the environment. We will be lean ring about changes in materials, reversible and on reversible changes as well as learning about the differences between solids, liquids and gases. We will be experimenting with changes and classifying materials based on their properties. We will be creating our own moving robots and considering how a robot could help us in our daily lives. We will use this robot to help fuel our writing and artistic learning - using Da Vinci as inspiration we will expand our knowledge and ability to draw technically and with detail. 
We will be focusing on reading comprehension, evidencing, inference and vocabulary learning in prepapration for our exams. We will also be recapping and consolidating our mathematics knowledge to get ready for not only our examinations in May but for our move to High School (Y6 only.) 
We will be looking at the prodigal son and how it can help us with forgiveness, respect and acceptance. We will be considering how reasonable it is to believe in God. We will be looking in depth at Christina views and the views of Humanists to consider our own opinions of believing in God. We will also be focusing on our mental health and relaxation techniques. We will be learning yoga and breathing exercises to help relax and concentrate on overcoming any worries or concerns we may have. We will also be learning about healthy relationships, peer pressure and bullying and how we can help stop bullying and stereotypes.
In Oak class, we love Maths, reading and English because we are challenged to try our best and have great times learning in a creative topic based way! We will be focusing on a range of skills and growing our knowledge of reading, grammar and arithmetic throughout the year!
We are getting to grips with our Tackling Tables challenge, with everyone of our class on green level. We now have no children on blue level and we even have a few who have completed all of the tackling tables resources and have moved onto Mrs Taylors challenges which include times tables up to 20 x20 and beyond!
We will be continuing our learning outdoors every Wednesday at Mount Amelia, in our pond area, sensory garden or at the Church.
We work hard in school and out of school, handing in our homework every Friday. Our homework is due in on Wednesday. 
We also enjoy our rewards in Oak class, with house points being given for excellent work, kindness, Christian values, friendship, politeness, helpfulness and maturity. We also work towards choosing time and winning the house point cup. If we are outstanding in an area we may also be able to choose from the treat box full of stationary useful for our lives in school or at High school when we leave. 
Click below to see our learning;
Meet the Teacher Slides
Oak Class meet the teacher information
PRINTABLE HOMEWORK
Homework also available printed from the classroom.
For past SATS tests follow the links below to download them;
PLEASE AVOID 2019 TEST PAPERS (as these are used in class work and assessment)
GAMES TO PRACTISE YOUR SKILLS!
You are visitor number: 2916