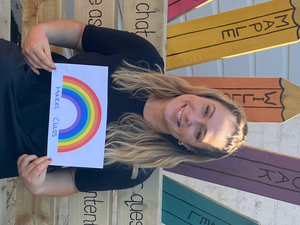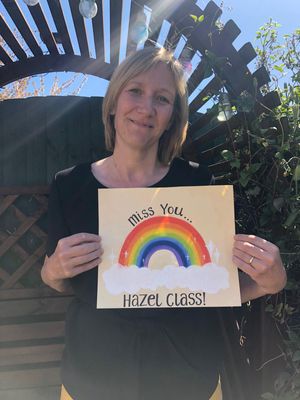 WELCOME TO HAZEL AND WILLOW
Welcome to Hazel and Willow's class page.
Hazel class is year 1 and taught by Miss Davies and Willow class is year 2, taught by Mrs MacGowan.  
This term in Hazel and Willow class we are excited to be following the topic of Oceans and Seas. In Science, we will be learning about ocean animals and their habitats; thinking about how their habitats are suited to their needs and comparing ocean habitats. In the theme of Oceans and Seas and our explorers, we will be making rafts out of recycled materials in DT. We will be working in teams and going outdoors to find resources to make our rafts and experimenting to see if they work. To coincide with Earth Day, will be thinking about the pollution in our oceans; how it affects ocean animals and what we can do to help. In Geography this term, we will also be learning about famous explorers, looking at the life and expeditions of Neil Armstrong, Amelia Earhart, Christopher Columbus and Scott and Amundsen's race to the North Pole. In Geography we will be looking at different landscapes across the country. We will be focusing on the physical features of our local beach and nearby farm, comparing them to those in the North of the UK. 
We love reading at our school and we work especially hard on our reading development in year 1 and 2. Each year we compete in our Readathon challenge, to encourage a love for reading and have the opportunity to read with the older children in the school. We love books at our school and in our classrooms as we have great access to a variety of books and visit our school library often. 
We spend a lot of time outdoors at our school and we even spend a lot of time learning outdoors. We also enjoy our regular visits to Mount Amelia (a local manor house and it's grounds) where we take part in outdoor activities and take our learning outdoors! 
To see our learning for this term and the rest of the academic year, click the links below;
Year B (current 21/22)
Meet the Teacher Slides
September 2021 Willow Class
September 2021 Hazel Class
Year 1 Phonics Screening Check 
In the Summer term of Year 1, children they will have their Year 1 Phonics Screening Check. This test is taken in every school across the country to assess how well children can apply their phonetic sounds and identify whether they need additional support. The check consists of 40 words and non-words (alien words) that your child will be asked to read independently. Your child will need to read these with the correct sounds to show that they understand the phonics rules behind them. Children need to score 32/40 to pass. 
Attached is a list of the phonetic sounds that your children will need to identify and apply to their reading. Each sound has a picture underneath to support the correct pronunciation of the sound. We kindly ask that the children practice these over the half term. 
/files/1177760/year-1-phonetic-sound-practice.pdf
Activities in Hazel and Willow class